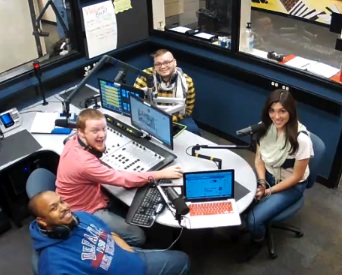 Hello Scrawl Nation! For this week's episode, Scrawl welcomed Peer Writing Tutor and DePaulia contributor Megan Deppen into the studio to talk about journalism and tutoring. Most recently, Megan reported on her trip to the Red Bull Chicago Flugtag.
Megan taught us how to ask effective questions. With this in mind, we played our favorite game, Can You Believe Zac Efron?, where we try to ask questions that can be useful for journalists and tutors. We also brought back our favorite segment, The Rhetoric of #1, by conducting a rhetorical analysis of Drake's "Hold On, We're Going Home".
If you've ever been curious about different strategies for asking questions during the writing process, then you should check out this episode!
Check us out on Facebook, Twitter, and Digication!
Click to listen (right-click and "Save Link As" to download)!
Original Air Date: 10-25-13