Shout out to Reilly W. for her recent post on what kind of music she likes listening to while writing. I learned a lot about writing, and—more importantly, how I write—when I came to college, mostly because that's when I started uber regularly writing. I liked writing before I came to DePaul, but school required that I sit down and do the thing—write—every day. The Discover class I took, a course that some Freshman choose to take where they come to DePaul 1 week early and explore Chicago, was based on Chicago Literature, and part of the course included writing every day. A fitting start indeed, aligning with how I'd spend the following years. You might say it inspired me to be where I am today—a writing tutor and writing and language enthusiast 🤓 💙
pen & paper vs. a word processor
I quickly learned that while I romanticize handwriting and the particularly material and physical aspects of writing, I prefer composing on a computer. I can't handwrite nearly as quickly as I think, and I hate laboriously scratching out what I've written and don't like anymore. My feelings about what I write are erratic and ephemeral, and I need tools that can keep up with me. Part of me will always admire old-school pen & paper, but when it comes to getting work done, word processors are the way to go.

music: distracting or inspiring?
Well, both. It depends. I learned that I am severely deterred by listening to music with words I can understand. That is, words in English, maybe Spanish, and a small amount of Japanese. However, I think listening to lyric-less music is the jam (There are a few exceptions). I'm more focused and productive than if I was in a completely quiet environment.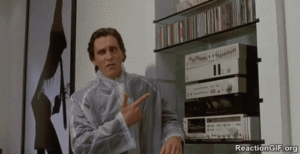 Check out this Spotify playlist I made of some of my favorite writing jams—it will likely be updated with fresh finds or rotating classic favs, so be sure to check back in. I've also added a couple songs to our collaborative playlist that Reilly W. started for us. I hope to hear what you think!
What music are you writing with?