Although it seems like summer will never come for us quarter system DePaul students, it is actually much closer than we think, despite the numerous readings, exams, and essays that stand between us and three months of freedom. One way to keep you sane while stuck in class for the next few days is thinking about all of the adventures you can take once this quarter finally comes to an end.
I know many of us only have one or two summers left before we step out into the "real world" and no longer have summer breaks, so why not make this one like one of those summers you read about in your favorite novels? You know, the ones ending in a romantic love story or featuring an experience so exciting it almost seems unrealistic (even though you secretly hope it isn't). What better way to guarantee your summer is like out of a storybook than by actually visiting the featured destinations? Here are five of the best destinations to travel to this summer that are right out of your favorite literary works. This way, you're destined to have a summer straight out of one of your favorite novels.
Sleepy Hollow Cemetery– Sleepy Hollow, NY
As one of the most famous cemeteries in the U.S., Sleepy Hollow Cemetery is known as the burial grounds for the fictional character, The Headless Horseman, as well as real life famous people, such as Washington Irving, Andrew Carnegie, Walter Chrysler, Thomas Beer, Kent Cooper, The Ramones, and William Rockefeller. There are two different guided tours you can take– the daytime and the evening tours. I recommend the evening tour because you walk through the cemetery by kerosene lantern light, which sounds amazingly terrifying.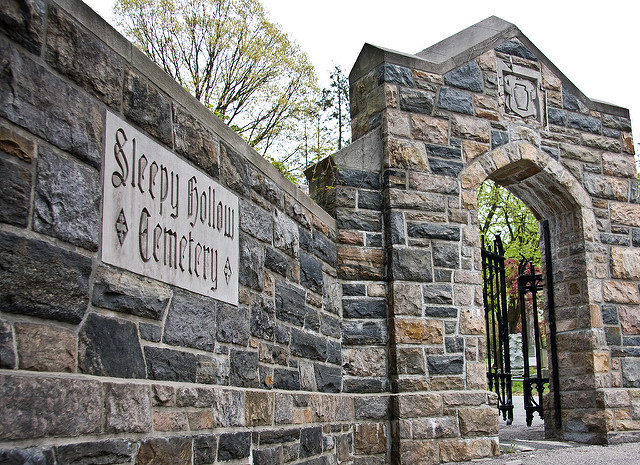 City Lights Bookstore– San Francisco, CA
Known as "alternative culture's only 'literary landmark,'" City Lights keeps the Beats' legacy of the 1960s alive through the evident anti-authoritarian politics and insurgent thinking influences. The store features an extensive selection of poetry, fiction, translations, politics, history, philosophy, music, and spirituality, so you're definitely bound to come across something unique that you wouldn't normally find here in Chicago. To learn more about this super cool establishment, take a look at its website.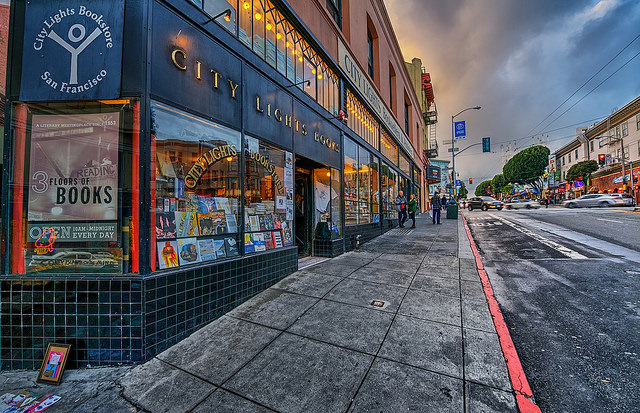 The Edgar Allen Poe Museum– Richmond, VA
Located in a building called "The Old Stone House," this museum has been open since 1922. As a lover of Poe's literary works ever since examining them for the first time in the seventh grade, the thought of seeing his manuscripts, letters, first editions and personal belongings is extremely exciting for me. He is one of the most famous writers of the nineteenth century, and having the chance to get a firsthand look at his work is definitely a once in a lifetime experience.
Martins Point Plantation– Wadmalaw Island, SC
As much as we all hate to admit it, the majority of us have a soft spot for the movie and romantic novel, The Notebook. There's something about that beautiful, Southern white house that makes us all question why exactly we put up with Chicago winters when we could be living there in year round warm weather. If you're looking to take a beach vacation this summer, you should definitely stop by Wadmalaw Island, an island outside of Charleston, to visit the plantation where Noah's house with the blue shutters is located. While you're there, take a trip to Seabrook Island, the place where he and Allie vacation at the beginning of the movie. I also recommend spending the day in Charleston and walking along King Street, where Allie is known for living after she graduates from college. While there, be sure to get your fix of fried, chicken, ribs, and grits because the food in Charleston is absolutely unbelievable.
Salem, MA
I'm pretty sure every high schooler is required to read The Scarlet Letter at least once. As someone who, for some reason, is extremely interested in puritans and the Salem Witch Trials, I have read the Crucible several times during my academic career, as well as had the pleasure to reenact it and conduct further research on the subject through my LSP 121 class here at DePaul on the Salem Witch Trials. After becoming so immersed in the various theories of the trials, it has become a dream of mine to visit where it all actually took place. Some of the most interesting activities in Salem include the "Bewitched After Dark Walking Tours" that break down what exactly went on during 1692, as well as the more general tours like the "Hocus Pocus Tour," "Haunted Footsteps," and "Spellbound Tours." In addition, be sure to stop at the Old Burying Point Cemetery, where actual witch trials victims are buried, and Pioneer Village, where you can see what it was like to live like Hester Prynne and Betty Parris.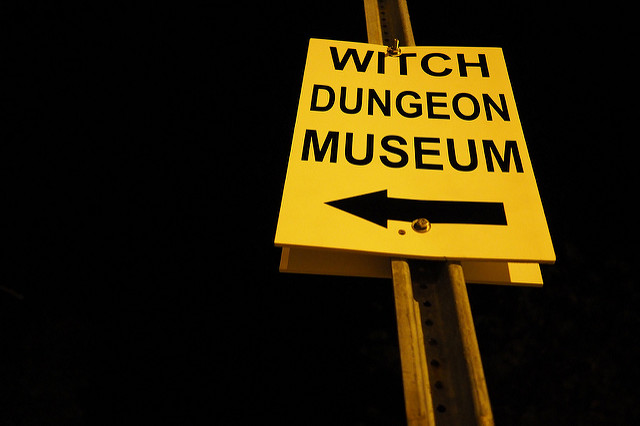 Do you have any literary-themed getaways planned for this summer? Let us know in the comments below! And if you do visit any of these cool locations, be sure to tell us how it went.