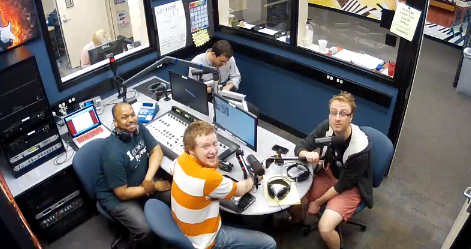 Hello Scrawl Nation! This week we had a ball talking about the educational benefits of video games. UCWbL Head Tutor Sam Toninato visited the studio to discuss his own research, in which he found that many people feel that video games, television, and Google are rotting our brains. To combat this resistance to gaming, Sam discusses how video games can be really helpful in developing literacy and tangential learning. Can video games be used to educate people and help them to read?  Tune in and listen to the hosts while they work their way through this scholarly confundrum!
Click to listen (right-click and "Save Link As" to download)!
Original Air Date: 05-17-13
Check us out on Facebook, Twitter, and Digication!