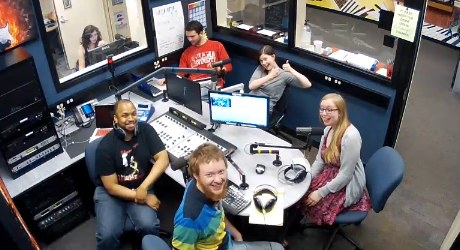 Hello Scrawl Nation! This week we invited fellow UCWbLer Elizabeth Kerper  to the studio to talk about writing workshops. We brought up our own workshopping experiences both positive and negative. Elizabeth described the different workshops that the UCWbL offers for writers seeking feedback, which is very helpful with finals coming up. So start your finals here on Scrawl. Have some fun and listen in!  Maybe you should sign up for a workshop or two while you're at it.
Click to listen (right-click and "Save Link As" to download)!
Original Air Date: 05-24-13
Check us out on Facebook, Twitter, and Digication!