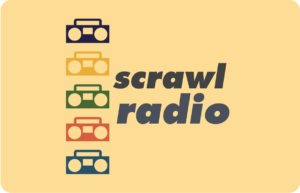 On this episode of Scrawl Radio, we are joined by Colin Sato, a fellow UCWbLer and the Keynote Speaker for this year's National Conference on Peer Tutoring in Writing. Keeping in step with the theme of the conference, Colin gives us his perspective on peer tutor identity.
Also, Colin tells us how an incident at a bar changed his perception on peer tutoring.
And one of Tracey's friends welcomes a future Scrawler into the world.
Original Air Date: 10-26-2012
Click to listen (right-click and "Save Link As" to download)!