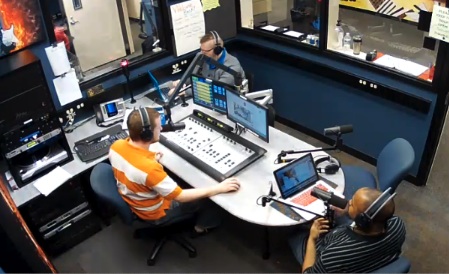 Hello Scrawl Nation! For this week's episode, Scrawl welcomed our former selves into the studio. No, we didn't figure out a solution to time-travel. Instead, we found our old journals and blogs, then shared our impassioned writing from the past. Get ready to hear some serious angst.
With this in mind, we played our favorite game, How Do I Like Me Now?, where we examine our journal entries to discover our growth as writers. Since we were already looking at writing from the past (and because we're tired of the lack of variety on the Billboard charts), our Rhetoric of #1 segment focused on T.I.'s "Whatever You Like".
If you've ever been curious about documenting your growth as a writer, then you should check out this episode!
Check us out on Facebook, Twitter, and Digication!
Click to listen (right-click and "Save Link As" to download)!
Original Air Date: 11-1-13