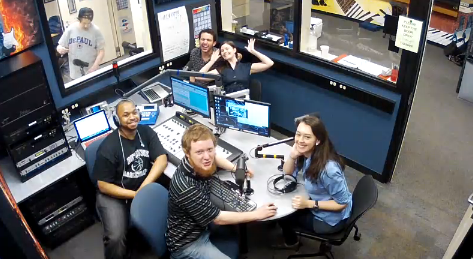 Hello Scrawl Nation! This week Scrawl invited fellow UCWbLer Mo Clancy and Nathalia Oliveira to talk about their experience as a Head Writing Fellows. Mo, Nathalia, and the hosts reflect on their fondest memories from working at the UCWbL this year. Plus, Tommy and Kevin close out the show with a live performance. Enjoy the last episode of Season 7. See you in the fall, Scrawlers!
Click to listen (right-click and "Save Link As" to download)!
Original Air Date: 06-07-13
Check us out on Facebook, Twitter, and Digication!