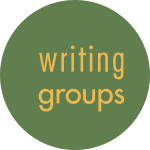 Faculty: are you interested in participating in WRITE, DePaul's new faculty Writing Group? Since this will be a high-tech, inter-campus, inter-disciplinary effort, here are some specifics and guidelines for the group in advance so you can be ready when the times comes. Please feel free to forward this to any of your colleagues who may be interested in joining.
Dates and times:
Typically, WRITE will meet twice per week, every Tuesday and Wednesday, until the end of the quarter. There is no obligation to attend both groups or even one specific group if you'd like to try both, but until we learn how many people will be in attendance it will be first-come, first-served for the ten spots in each Google Hangout.
For Spring Quarter 2013, the dates and times are
Tuesday morning from 8 AM to 9:30 AM
Wednesday lunchtime from 11:30 AM – 1 PM
Who can attend:
WRITE is open to any faculty or staff member from any department of the Chicago and suburban campuses of DePaul University. It is also technically open to any student or alumni who wishes to join (or if you'd care to invite them), though we expect the group will consist more or less exclusively of faculty members. You will need a Google Plus account and access to a computer with a webcam and microphone for sound (see below for hints about this). If you've already indicated your time preference for attending the group, you will receive an email invitation when the group begins with a link you can click to join. If you have not indicated to me your preference, please feel free to drop me a line at writinggroups@depaul.edu and you'll be added to the list for either or both groups. If you want to join on the spot, you can also call our office directly at 773-325-4272 and have the receptionist let the group facilitator know.
Technical hints:
Google Hangouts are a great solution for videoconferencing but your video and audio quality may vary depending on your equipment. If you're in a quiet enough room and on a fast connection you may be able to use a wireless laptop that has an external microphone (Macs pretty much all do and most PC's do as well), but your best bet for good sound and clear transmission of your voice is a set of headphones with a microphone such as iPhone headphones connected to a computer with a wired ethernet cable connection. Our tests indicated that Firefox was stabler than Safari, which has a habit of disconnecting users without warning, and the plugin for Google Hangouts is included in the newest installation package of Firefox, so that's what we recommend.
Do's and don'ts:
DO share any piece of writing you'd like to receive feedback on. Creative, professional, and academic writing are all equally welcome.
DO share your thoughts on the writing of others, even (and perhaps especially) writing from disciplines other than your own. This is valuable!
DO have specific questions ready if you'd like feedback on specific parts of your writing (ex: "Is paragraph three clear enough?")
DO come to the group even if you're late. We know you're busy people, joining late or leaving early if you need to is perfectly fine.
DO try to locate a set of earphones with a microphone built into them. It's much easier for everyone to hear you.
DON'T forget to update your Firefox browser to the newest version. Firefox works best with Google Hangouts and it already has the plugin.
DON'T get discouraged if you get closed out of a group or have technical errors. The facilitators are there to help.
DON'T hesitate to email or call us for help at any time.