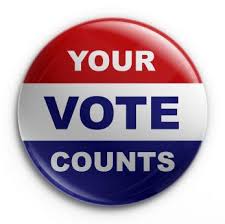 The UCWbL mission statement says that writing is a component to participation in democracy. However, I recently became curious as to whether or not participation among young writers is encouraged enough. The answer was startling.
According to the U.S census Bureau, "Overall, America's youngest voters have moved towards less engagement over time, as 18- through 24-year-olds' voting rates dropped from 50.9 percent in 1964 to 38.0 percent in 2012."[1]
With voting being arguably the easiest way, as well as the most direct way, to participate in democracy, I am surprised that young writers are not more motivated to participate, the very least by voting.
In this age of social media, writing can be an extremely effective way for the UCWbL peer tutors to encourage participation. So, as this International Week of Writing centers draws to a close, I encourage my fellow tutors to uphold this aspect of our mission statement. Use the #IWCWeek to encourage our peers to vote. Our goal is to make better writers, not better writing. Part of this objective is encouraging further participation in the democracy beyond just voting. Written participation in our democratic system is essential to convey ideas to other writers. Collaboration with our peer writers can make a difference in our democratic system.