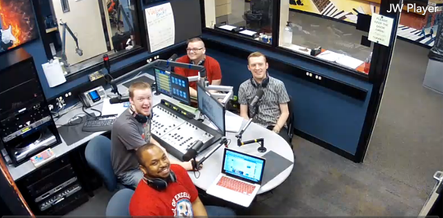 Hello Scrawl Nation! For this week's episode, Scrawl welcomed Head Writing Tutor Ryan Burdock into the studio to talk about idioms and language. As peer tutors at the UCWbL, we often work with English Language Learners who want to learn more about idioms and slang because they run into confusion with figurative language. So we played one of our favorite games, "Who Are You Calling An Idiom?" If you want to learn about the origin and meaning of rare figures of speech, then check out this episode!
Check us out on Facebook, Twitter, and Digication!
Click to listen (right-click and "Save Link As" to download)!
Original Air Date: 10-11-13