An article in today's New York Times discusses what might be the next big thing in the humanities. With texts being digitally scanned and uploaded every day (Google so far has scanned over 12 million books in over 40 languages), scholars in the humanities are able to use computational research methodologies in order to describe, analyze, and interpret vast swaths of text. 
The statistical analyses of text is only one possibility for computational research in the humanities, however. Using geographic information systems, a team of Stanford researchers are mapping out the correspondence of some of the most prolific letter-writers of the Enlightenment. A visual representation of Voltaire's network of correspondence can be viewed below:
You can also access the Republic of Letters online visualization application here, where you can adjust the variables and see the results in real-time.
History buffs, rejoice! A team of researchers at King's College's Visualization Laboratory have created historically-informed, digital recreations of Pompei, including its theatres (see the below image for a 3D cutaway of the Odeion Theatre).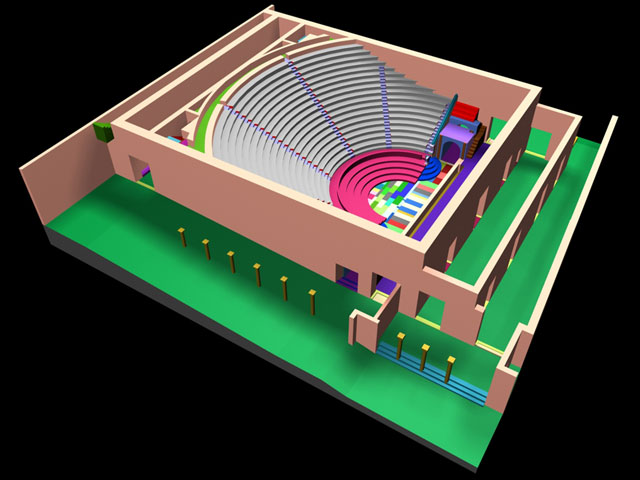 If you're interested in American history, be sure to check out "The Valley of the Shadow," a digital library of primary sources documenting the lives of regular people in two counties, (one in Virginia and one in Pennsylvania) during the Civil War.
For more examples of research being conducted in the field of digital humanities, check out current projects being conducted at Stanford and MIT. Are you familiar with any other current projects? If so, please share them by posting a comment.