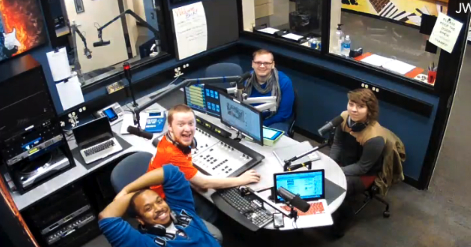 Hello Scrawl Nation! For this week's episode, Scrawl welcomed Peer Writing Tutor Clare Stuber into the studio to talk about poetry and tutoring. As you may know, the UCWbL encourages writers to bring their creative pieces to the Writing Center. However, these types of appointments tend to be less frequent than research papers and literary analyses, so we wanted to discover how useful it is to work with a tutor on creative pieces. During our show, Brandon acted as the tutor to help Clare with a new poem she wanted to work on. If you've ever been curious about different strategies for tutorials dealing with creative writing, then you should check out this episode!
Check us out on Facebook, Twitter, and Digication!
Click to listen (right-click and "Save Link As" to download)!
Original Air Date: 10-18-13